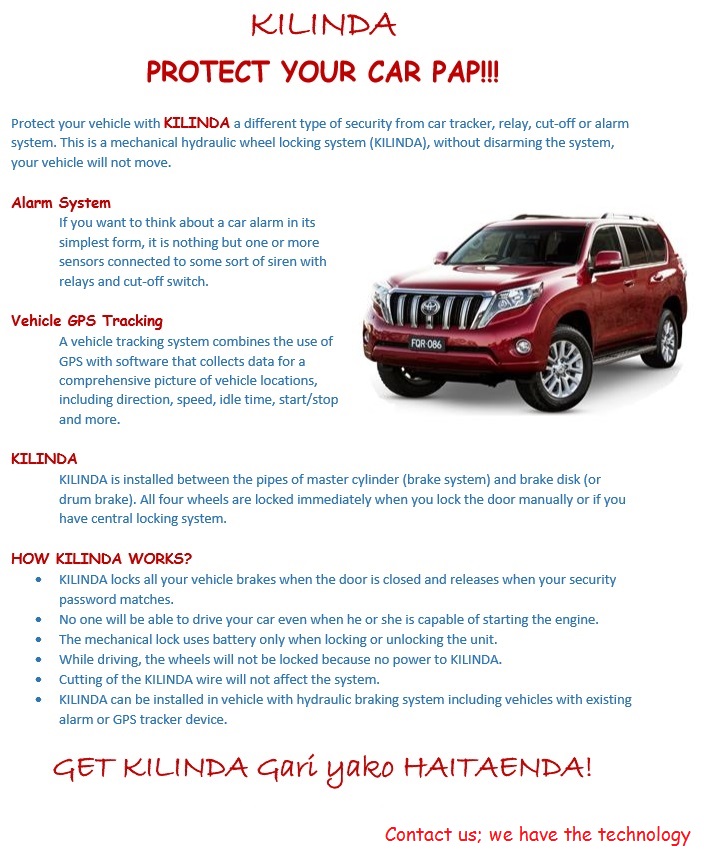 Spotted Anywhere GPS with Live Car Cameras.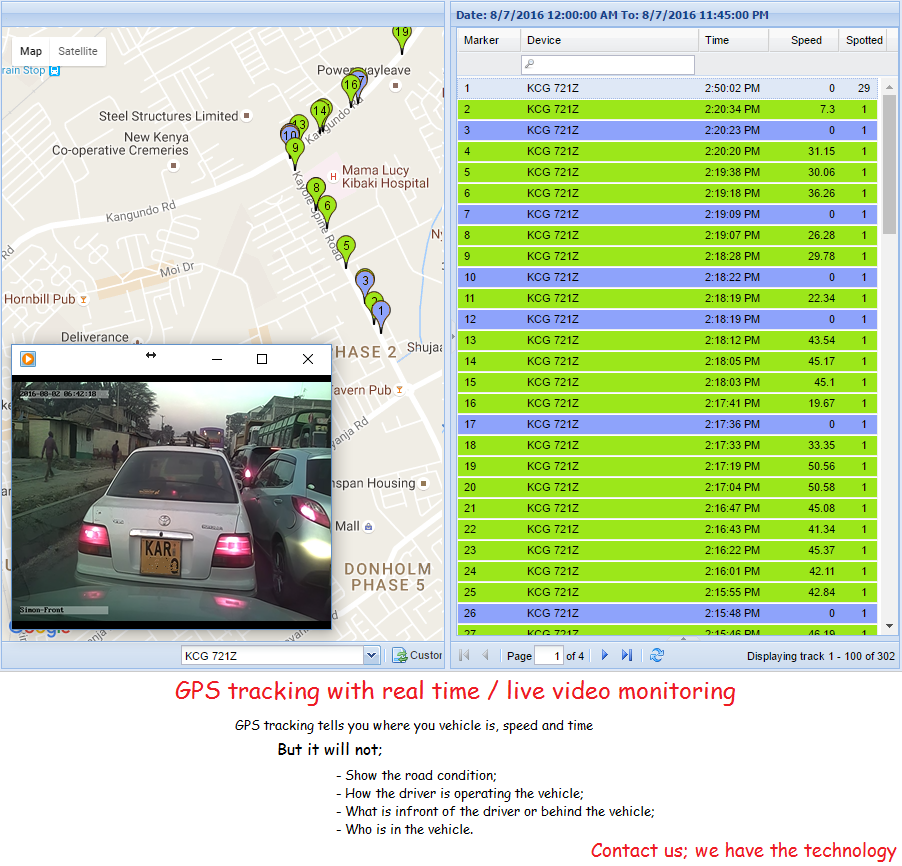 Spotted Anywhere Cameras.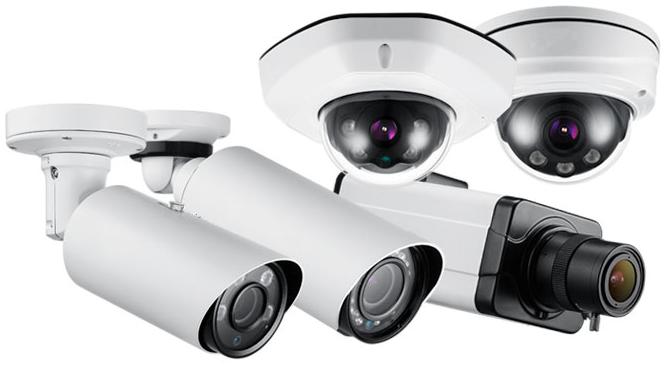 Spotted Anywhere Integrated Solutions.
When you want to do everything you can to safeguard your loved ones, your home and your treasured possessions,
you owe it to yourself and your family to talk to us.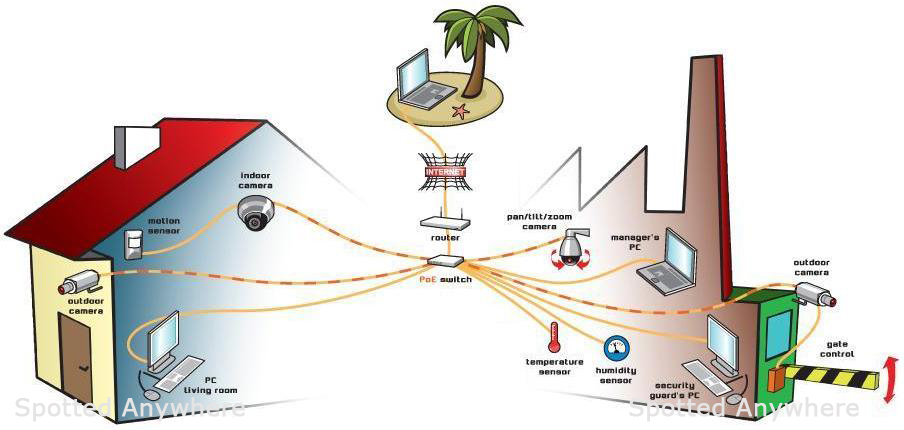 Intelligent fiber optical sensor technology:
With intelligent fiber optical sensor technology, you can build a solution that does not require power / electricity. Think about this for five seconds -

no power / electricity

. Almost all security solutions requires electricity; without power, most will not work.

The low cost fiber optical sensor cable is easily attached to the wall, wired on the roof, buried underground, under water and so on. It can detect intrusion and provides zone redundancy in case of cable cuts. Unlike other systems, our secure zone works by alarming on the actual signal signatures and not just thresholds; it's able to discriminate between different intrusion events (climbing, cutting, etc...). It reduce false alarms, while maintaining high sensibility to intrusion.

Features

No electrical or power required.
Each zone can be up to 200 meters - Know which zone an intrusion occurs, where to dispatch security staff to manage intrusion incidents with active CCTV footage.
Can be configured that if the cable is cut on one zone, the remaining zones continue to operate normally with redundancy.
Extremely durable and reliable fiber optical cable and unaffected by EMI, RFI or lighting storms.
Certified ISO: 9000 2010
Low total cost of ownership
Two year warranty

Application

Petroleum refinery, oil pipelines & natural gas distribution systems
Areas where exposives are stored
Military base
Power plants
Airports
Railway
Jails
National museum
VIP residence
Warehouses / Godowns

If you desire the best security - this is the real deal.
Spotted Anywhere - iWatch: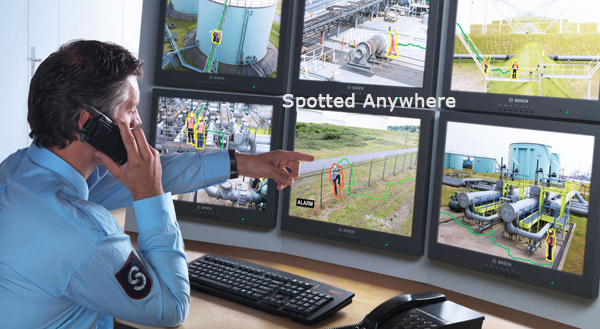 Who's watching you on CCTV? For business / shop owners, monitoring CCTV can be too expensive and too labour intensive to be practical. Shopkeeper Kamlesh Patel has been in business for 30 years and has spent much of that time trying to beat the thieves.

"We have 16 cameras in the shop, which I think is not enough," says Patel. But his staff are too busy serving the customers to monitor the CCTV. "Most of the time, my staff collides or acquaintance of my staff is the person who robs me," he says.

"There is no way we can keep our eye on everything," he says. "In the end, we hope Spotted Anywhere "iWatch" will stops our money and goods just walking out of our shop. Spotted Anywhere iWatch works as another pair of eyes"

Our cameras are connected to the Spotted Anywhere iWatch service using the shop's broadband connection. When Spotted Anywhere raises the alarm, Kamlesh receives a text – giving him the chance to stop the thief in his own shop, or call the security response or the police.
Spotted Anywhere Remote Surveillance System:
Modern day crime prevention relies on CCTV systems which capture incidents digitally for future use, and also provide a visual deterrent. You can now monitor your CCTV remotely from anywhere in the world, via wireless, 3G or internet.

If CCTV cameras constantly monitor a retail business, criminals will likely seek an easier target. If employees know that they are constantly being watched, they are less likely to steal from their employer or waste time on the job.

Customer service employees are often required to handle angry or frustrated customers. Face-to-face interactions with an angry customer can put the employee in physical danger. CCTV cameras may save employees from harm by monitoring these volatile situations. They also serve as a deterrent from violent behaviour by these customers.

If a crime occurs in an establishment that has installed CCTV surveillance, investigation will be aided by the video. If an argument occurs between two employees, the employer can consult the videotape to determine what actually occurred.

Remote viewing expands the possibilities and capabilities of security cameras in various ways. You can view your business cameras at work, at home or while on travel.

View your cameras live anywhere, anytime.
Spotted Anywhere Keyless Lock:
Read about

Spotted Anywhere Keyless Lock

on Business Daily.

Sending a driver with the key to the doors for unloading at the destination is

no longer necessary

. Currently, the driver must have the keys because the padlocks are to be opened at the delivery site. The risks you take are that the padlocks are exposed and the driver has the keys far away from you, the owner. If the driver is forced to release the keys by thieves, you, as the business owner, the bank or the insurance company, lose money. The loss is sometimes more than money; your company reputation is on the line.

To reduce the risk, sometimes the company hires an escort or chase vehicle from a security company to ensure the goods are delivered safely. Some companies have GPS tracking device installed on the vehicle. Your GPS tracking device will show you where the vehicle is but it

will NOT

tell you if the rear cargo doors is opened, who opened it and where was it opened.

Spotted Anywhere keyless lock is the solution. If you have the keyless lock on the inside instead of outside, the driver does not have the keys, you have now reduced your risks substantially. When the keyless lock is opened, you will know who opened it, date and time; and where was opened instantly. One of the best parts of Spotted Anywhere keyless is that distance is not an issue. You can be anywhere in the world and still have control and information about your valuables.

Spotted Anywhere keyless lock coupled with Spotted Anywhere GPS tracking device, will prevent this common theft. What is loaded on the truck remains on the truck until you open the keyless lock securely.

Features

Highly durable and reusable door security system.
Keyless lock you can lock / unlock from anywhere in the world.
Automated intrusion / tamper alert to multiple mobile numbers alerted simultaneously.
Siren to warn intruders a security system is in place.
Online monitoring wherever there is an internet connection.
You will see the vehicle has arrived at its destination before opening the door.
Competitively priced.

Applications

Transport / logistics / securing containers – ensuring goods are not temper with.
Large and small doors / godowns – secure lockdown.
Anywhere you have a traditional lock.

Securing Transport Trucks

Securing Containers

Securing Warehouses / Go-Downs
Spotted Anywhere Wireless Home / Office Security Systems:
Home security systems have evolved in leaps and bounds over the past decade. Wireless home security systems used to be seen as the inferior younger sibling to the wired systems, but recent technology has changed all that.

Wireless home security systems is a great option; they're battery powered, which means no complicated wiring is involved, and transmit a radio signal to the control unit in order to trigger the alarm. Many wireless alarm systems can be armed using a remote key fob witch that doubles as a mobile panic alarm, and some systems offer a repeater unit, increasing transmission range so that outbuildings can be protected on the system.

Wireless Home Security Panic Button is a manually operated button, similar to a car remote (or key fob). The panic button can be placed by the bedside, couch, or wherever it's needed so that the user can trigger the alarm whether or not the rest of the system is on.

Wireless home security are sirens and serve as noisy deterrents, so you'll want to make sure the alarm you choose is loud enough. Anything below 95 decibels can't be heard over distance. Most sirens sound for 20 minutes then shut off. Some alarms are connected to a monitoring service via phone line, and some external sirens also incorporate a bright flashing strobe light.

Ultrasonic Motion Sensors detects motion using sound waves. As movement disrupts air and sound waves, these sensors are able to sound alerts of intrusions

Pressure Sensor Devices detect movement by sensing pressure placed on them by weight. Two basic forms are normally employed, pressure mats and balanced, buried pressure systems. They are usually located where people are mostly likely to step and activate other security measures such as alarms or lights when they measure pressure outside normal parameters.

Beam Motion Sensors project beams of light between two points. They trigger other measures such as alarms when the beam of light is broken. As most systems use infrared filters that render the light beams invisible to the naked eye, so the common intruder cannot see them. Thus, beam sensors constitute effective security measures.

Features

Can be installed in the home and office, even in very remote areas in Africa.
You will be notified when an intruder is in your home or office.
Pin-point the exact location of the intrusion.
Remotely arm / disarm security system.
Remotely check security status.
Multiple sensors - motion, door / window contacts, glass break, smoke and gas.
Sensors with video recording.
Outdoor motion detectors.
Emergency / panic button.
Siren to warn intruders a security system is in place.
Instant alert notification to one or more persons.
You will know if abnormal temperature environment when you are away from home.
Integrated with sensors for detecting power failure.
Competitively priced.

Home / Office Alarm Systems

Smart IP / CCTV Cameras

Spotted Anywhere Solar-Powered Wireless Alarm System.
Spotted Anywhere Automatic Gates:
Gates come as single or double; a single swing gate is the most economical and easy to install of all gate systems. Gate automation system can be added to any type of gate.

Above Ground System
An above ground system is perfect if you are looking for a simple system or have a limited budget. Cheaper than an underground system, the above ground system may requires excavation, as it is post mounted and fully visible.

Below Ground System
Although more expensive than above ground systems, an underground system is more aesthetically pleasing as it is totally concealed underground. Excavation work is required during installation. We will ensure that all work is carried out efficiently the ground is left as it was found.
Spotted Anywhere Commercial Site Fuel Monitoring & Theft Prevention:
With fuel theft problem, finding a solution has become the main task for different entities who are victims of a crime that is already costing millions a year. Various methods such as fitting padlocks, lockboxes have been applied but thieves are acquiring increasing knowledge in subverting such measures.

Spotted anywhere LTD has come up with a solution that will undoubtedly reduce and finally curb this menace through recent advances in technology.

Tanker deliveries of fuel to a commercial site, and the re-fuelling of vehicles are the main focus of fuel management and monitoring processes. Automated systems are used to maintain, control and monitor fuel stock in any type of industry that uses transport as a means of business.

There are two main aspects in any fuel monitoring system:

All fuel coming to, stored on and leaving the business site needs to be measured accurately. Discrepancies should be quickly highlighted so that issues such as short deliveries, leaks and theft can be addressed quickly.
Fuel monitoring software saves time and improves accuracy by producing comprehensive reports based on stock and fuelling transactions.

What information is available at a remote location?

Spotted Anywhere fuel monitoring systems are networked to work remotely. This means that reports can show information such as fuel stock levels, received accurate stock and the amount of fuel delivered at each fuelling point and through each pump remotely and securely.

Advantage

Online fuel level monitoring and consumption control.
Significant improvement of logistics management.
Alarms at refilling fuel levels, critical fuel levels, tanks overflow.
Eliminate human error by automating fuel and vehicular data capture.
Reduce out-of stock condition.
Improve forecasting and planning.
Fuel theft prevention.
Increase inventory accuracy.
Increase Profit.

Tanker deliveries of fuel to a commercial site.

Fuel coming to, stored on and leaving the business site needs to be measured accurately.

Increase Profit.
Spotted Anywhere GPS Tracking:
Personal GPS Tracking
Spouse, Children, Teen, Elderly
Vehicle GPS Tracking
Cars, SUV, Trucks
Motorcycle and ATV GPS Tracking
All Makes - 6, 9, 12 Volts
Features

You will know exact location where your vehicle, or your spouse, children or elderly parents is.
You can set the locations where you don't want the vehicle, your spouse or your children to be.
You will know when your driver, spouse or children need help.
You will know what route the driver, spouse or your children took.
You can listen to the conversation in the vehicle secretly or speak to the occupants of the vehicle.
You will have the ability to stop the vehicle in case unauthorized person is driving.
You will have the ability to remotely unlock the vehicle doors in case a driver locks the keys in the car.
You will know if the vehicle is speeding.
Arm your vehicle and when vehicle door is opened, you get instant notification. Distance is not an issue.
Competitively priced.
Spotted Anywhere - Personnel Monitoring:
Managing employees in the field has always been a challenge.

In today's world of service, safety and security, proper personnel monitoring is vital to ensuring a successful operation.

Spotted Anywhere Personnel Monitoring is available on smart devices, including Apple IOS, Microsoft OS and Google Android, promises to provide even small businesses some fresh options for managing a mobile workforce.

Simply put, you will know where your employees are and help you keep tabs on productivity.
Spotted Anywhere Siren Alarm Padlock:
Features

Alarm system; Alarm sound: 110dB siren
Works under water; waterproof
Auto-alarming & locking system
Hot processed hardened Stainless steel / Alloy steel
Anti drill; Anti cut; Anti twist shackle; Anti bumper prevents scratching
Has dual shock with movement sensor
Corrosion Resistant; Weather resistant
Ice Spray Proof & resistant against salt and hard weather
Battery Life Time: 12 months under usual use
Tamper proof batteries

Applications

Widely use in houses, warehouses, motorcycles, bicycles, containers, and trucks, garden shed etc.

Guard against theft
Spotted Anywhere Navigator:
This ultra-thin GPS navigator; easily fits in your pocket or purse and is convenient for navigation by car or foot with its rechargeable lithium-ion battery.

Features
Preloaded with East Africa Street maps
Find closest hospitals, police and gas stations
Nearest address and intersection
View map detail, driving directions and more in bright, brilliant color.
Auto re-route (fast off-route and detour recalculation)
Choice of route setup (faster time, shorter distance, off road)
Route avoidance (avoid highways, tolls etc.)
Spotted Anywhere Software Supports: